At Active Life Chiropractic and Wellness Center, we take great pride in providing the finest chiropractic wellness care to our patients. Below is a sampling of the different chiropractic services we offer in our Palatine office.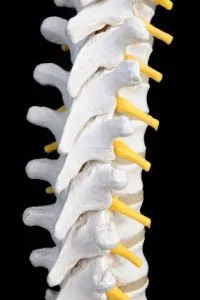 Chiropractic Adjustments
After a thorough examination, patients will be advised on a plan to reach their optimal health. Adjustments aid in improving spinal joint function and allow the nervous system to work properly. There are many forms of adjustments and the goal is to find the treatment that works best for you and your condition.
---
Physical Therapy
This part of treatment enhances core stability and improves muscle imbalances to give patients the opportunity to learn to manage their own health. Rehabilitation exercises are taught to each patient to correct any or all ailments and will give the patient the opportunity to work with the doctor for one-on-one training. Therapy will be customized to each patient and his/her condition. These exercises can include, but are not limited to, stretching, strength conditioning, gait analysis, postural training and balance work. The goal is to create a solid foundation of proper biomechanics for each patient so that he/she can return to his/her regular activities of daily living and workout routine without risk of re-injury.
---
Massage Therapy
We now offer therapeutic massages therapy with our licensed massage therapist that will help to release muscle spasms, overall tension and reduce stress.
Massage Pricing:
Effective June 1, 2022
25 minute massage: $50
55 minute massage: $80
85 minute massage: $115
Buy three (of the same massage times) & get 5% off the total
Massages are currently available:
Mondays and Thursdays: 9:00 a.m.-12:30 p.m. & 2:30 p.m. – 7:00 p.m.
Tuesdays: 3:00 p.m.-7:30 p.m.
Wednesdays: 10:00 a.m.-12:30 p.m. & 3:00 p.m.-6:00 p.m.
Fridays (not the 2nd Friday of every month): 9:00 a.m.-12:30 p.m.
The 2nd Saturday of every month: 8:00 a.m. – 1:00 p.m.

*The massage times above reflect your entire time in the massage room, including changing, and not just your time on the massage table. In order to accommodate scheduling and be able to offer you convenient appointments, this is the system we feel is necessary and best allows us to continue those benefits for you.
---

Acupuncture
This ancient Chinese tradition has been a tool for many ailments. According to the Chinese, energy (chi) flows through channels (meridians) in the body. If the energy is flowing too much or too little then certain conditions may arise. The Chinese have found that certain patterns re-create normal energy flow and then in turn allow for the body to heal itself. The scientific explanation is that the needles create microcirculation in the problem area and they stimulate a release of chemicals into the brain, spinal cord and muscles. The chemicals are then believed to either alter the feeling of pain or stimulate the body's own internal regulating system.
---
Nutrition Counseling
The substances that we put into our body can affect us in physical ways. We need adequate nutrients to allow our body to heal and to function properly on a daily basis. Depending on a patient's condition, outside laboratory testing may be deemed necessary. These tests and a detailed history allow the doctor to fully understand your whole health picture and help to correct the source of the problem and not just the symptoms.
---
Natural Hormone Balancing
Find out whether your current symptoms are stemming from an underlying hormone imbalance. A customized nutritional supplementation program is created for each patient and helps to correct hormone dysfunction.